We have a long tradition of developing and producing individual SDIs, empty enclosures, and overvoltage protection equipment.
We have been active in the telecommunications sector since our company was founded in 1919. One of our first products in the year our company was founded was a cable distributor – at that time for the German Reichspost. In the 1920s, our company founder Karl Schieder expanded the product range with field sound devices and telephone exchanges.
In the middle of the last century, Schiederwerk was the preferred partner of the German Federal Post Office in the field of telecommunications. In addition to cable distributors for line technology, we also developed and produced built-in telephones and the yellow telephone hoods that were visible everywhere in the 80s and 90s. Despite steadily growing competition, especially from Asia, we were able to secure our market position in the area of line technology over the years.
Our telecommunication customers appreciate our incomparable experience in the development and production of trouble-free connection systems for line technology, the high quality of the products produced at our Nuremberg location, and the trusting cooperation with our employees.
High standards for extreme requirements. Individual line technology
Our line technology products meet the highest standards and defy extreme weather conditions, insect and fungal infestations, and heavy mechanical loads and have been doing so for decades.
Among other things, we develop and produce these products for line technology for our telecommunications customers:
SDIs for outdoor and indoor use with LSA+ connection technology, screw/screw connection technology, splicing technology
Individual empty enclosures for outdoor use (IP 54 or IP 64 protected)
Overvoltage protection (soldering sockets for surge arresters, magazines/arresters, custom surge protection equipment)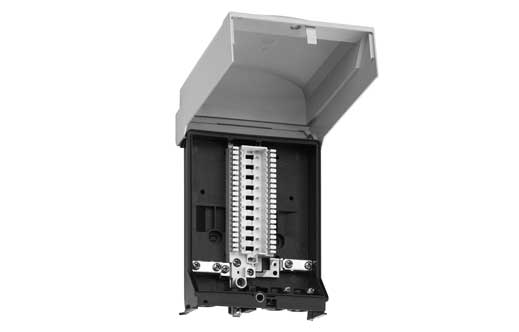 Want to work on a project with us?
Together we develop your individual power supply according to your specifications. Contact us – or directly fill out our data sheet with your specifications.
Any questions?
Judith Klein is always here for you.
Our colleague Judith Klein is happy to help you with any questions you may have about line technology. Contact her now!