As an employer in Nuremberg, we offer challenging work, a diverse team, and an attractive environment.
Our company has been in existence since 1919. Since then, not only have our products changed. Our company has grown from a small workshop for telecommunications accessories into one of the world's leading providers of custom power supplies.
Today, with just under 200 employees at our Nuremberg location, we ensure that lighting for football stadiums and rock concerts, medical equipment, or printing presses can be reliably powered by electricity worldwide. Thanks to our strong customer orientation and the high quality of our products, we are on a healthy growth course. In the last few years, we have more than doubled our sales and increased our workforce by over 30%.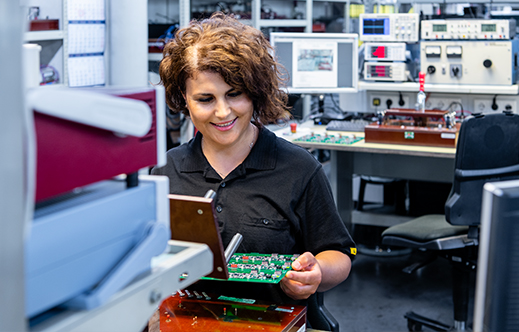 years Schiederwerk already exists, founded 1919 in Nuremberg
employees work for Schiederwerk, which is an increase of 30% in recent years
different nations work together at Schiederwerk
Our customers. No room for boredom
Our customers include numerous well-known medium-sized companies and large corporations from all over the world. Because of the different industries in which our customers operate, no project is the same for us. This always makes it exciting and challenging when it comes to developing and producing the best possible power supplies for our customers.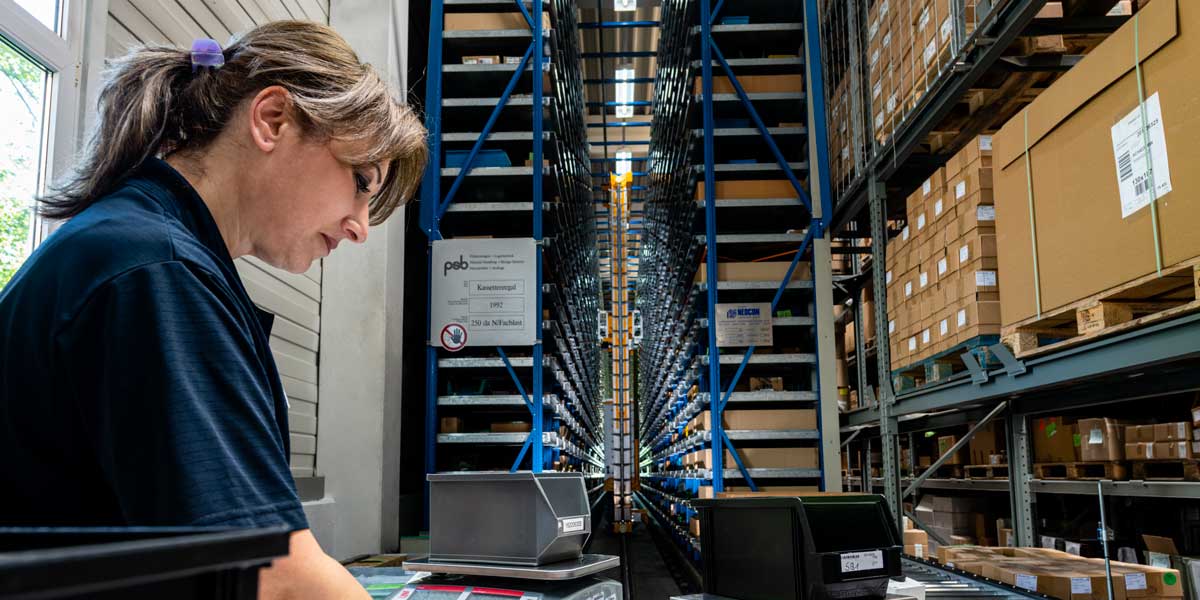 19 countries. When internationality is more than just a buzzword
Just as our customers are spread out and active throughout the world, so too are we internationally positioned internally.
Employees from 19 different countries are currently working in Nuremberg. We encourage and promote this cultural diversity. Just like our gender ratio, which is unusually balanced for a technology company. Although we usually speak German on-site, a large part of our employees are multilingual. This helps with the internal transfer of knowledge, in talks with our French holding company, or during daily interactions with our international customers.
Our location. Optimal connection and many possibilities during lunch breaks
Our company headquarters is located in the south of Nuremberg. We benefit from excellent transit links, both by car and by public transport. With ample parking for both cars and bicycles, our employees get to work, rain or shine, without getting their feet wet.
On lunch breaks, our employees can eat in the in-house cafeteria, do their shopping at the supermarket within walking distance, or enjoy some quiet time in the nearby park.
Nuremberg. More than bratwurst and lebkuchen
Our company is firmly rooted in the heart of the Nuremberg Metropolitan Region. The city with its nearly 510,000 inhabitants offers a variety of living space and an unusually large number of green spaces, forests, and parks.
Numerous leisure and recreational opportunities, the nearby Franconian Switzerland, and the huge cultural offering make Nuremberg one of the most livable and loveable cities in southern Germany. Thanks to the excellent availability of kindergartens, schools, universities, and its many sports clubs, Nuremberg can certainly call itself a family-friendly city.
In addition, the city offers an international flair all year round with its many international guests, the optimal connection to highways and railways, as well as its own airport.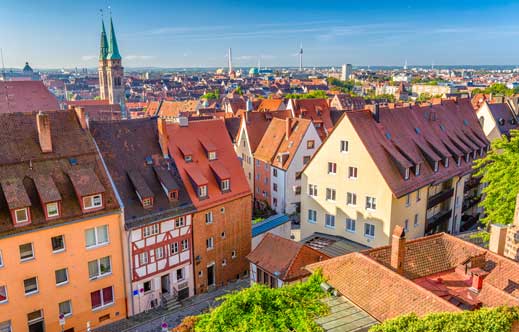 Schiederwerk. Employer with a sense of responsibility
Appreciative interaction and unique challenges: These are only two things that distinguish Schiederwerk as an employer. We feel a special responsibility towards our employees.
Andrea Grillenberger is always here for you.
Andrea Grillenberger will be happy to help you with questions about career opportunities at Schiederwerk. Contact her now!
EMAIL
PHONE