We are a pioneer of individual power electronics with a focus on industry, medical technology, lighting, and e-mobility.
We are a pioneer in the field of custom power supplies with a focus on industry, medical technology,  lighting, and e-mobility. For 100 years, we have stood for the development, production, and worldwide marketing of customized solutions for our customers.
With just under 200 employees at our Nuremberg location, we help our customers to implement successful innovations.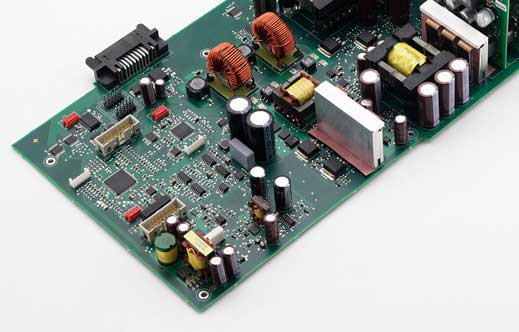 Power supplies. For the products of tomorrow
We have many years of experience in the development and production of customized power electronics for various industries. This means we are well-prepared for the challenges of the future.
In lighting technology, we are seeing a change from metal halide lamps to LEDs. In medical technology, the requirements for power supplies are becoming increasingly difficult. In the field of UV and IR, new application scenarios are constantly arising. And thanks to more powerful battery-powered drive technologies, the importance of electromobility is growing rapidly.
No matter what challenges the future holds:
With our broad range of knowledge and experience, we are the right partner for the power supply of the future.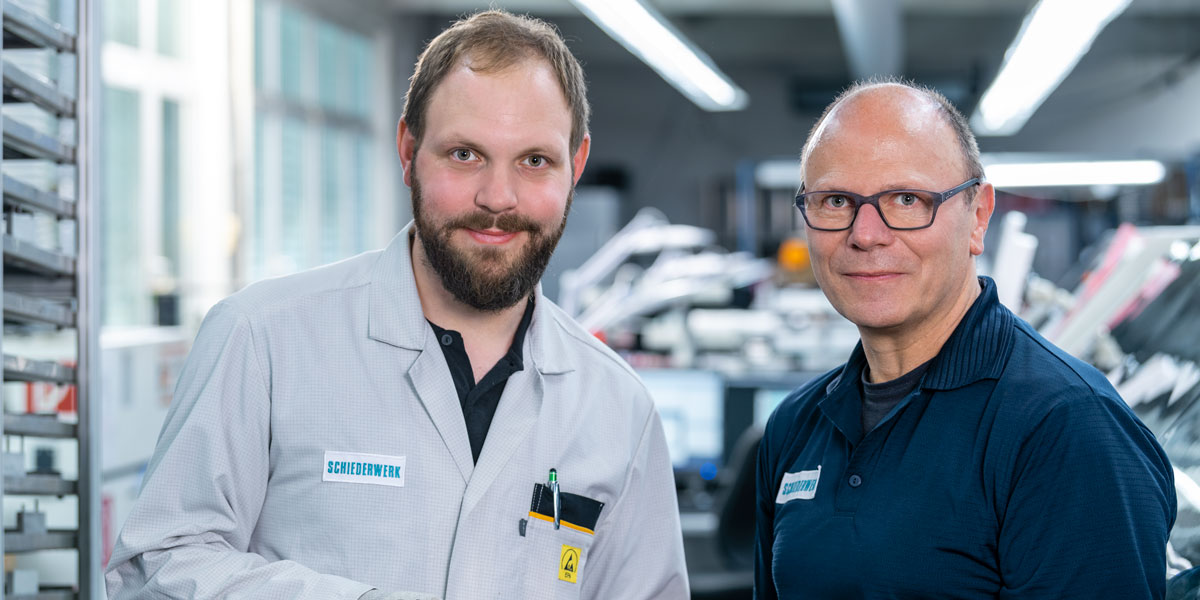 Our employees. Energy for your innovation
All our employees have a great deal of expertise and talent in their respective fields. In many successful customer projects, whether in development or production, they gained in-depth knowledge of the specific requirements of the respective customer industry. This enables us to combine technical and customer-specific knowledge and manufacture exactly the right power supplies for our customers.
In the development of customer-specific power supplies, innovative products are not created by the implementation of just any industry trends. Genuine innovations emerge when established concepts are combined with the latest research results and transferred into successful products.
In our development department, we therefore look for the right mix of experienced senior developers and young development engineers. Through this combination of decades of experience and proximity to the current state of research, we secure the innovative strength that makes us and our products so successful.
Our customers. A partner in power supplies for many years
It makes us proud that a majority of our national and international customers have trusted us and our products for many years. We excel thanks to seamless integration into the customer's development process or through rapid response to fluctuating order quantities during the product life cycle. Another of our strengths: the rapid adaptation of new requirements to existing products, such as changing the charging power in electric mobility. With our powerful development team and our modern production, we can react quickly and are well prepared for all eventualities.
Nuremberg location
Development and production of power supplies under one roof
A lot has changed at our company since its founding in 1919. Our loyalty to the founding city of Nuremberg in southern Germany has remained the same. Development and production are still entirely under one roof today.
From pre-series in small quantities to mass production with many thousands of products per month: With our state-of-the-art, semi-automated production facility in Nuremberg, we can easily meet your needs as a one-stop provider.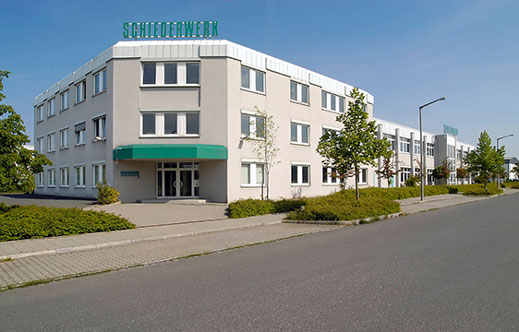 Groupe Legris Industries

A strong partner for a strong future
As of 2016 we are a division of the international "Groupe Legris Industries", a diversified industrial group .
With over 1,300 employees in 18 countries and anticipated group sales of €300 million in 2019, the group is a reliable partner to our sustainable growth strategy.
With its consistent diversification strategy, the group operates internationally and in various industries. This ensures long-term stability for us and the entire group. In addition to Schiederwerk, Clextral, Keller, Laulagun Bearings, and MEP belong to the diversified industrial group .
Our history
Over the last 100 years, Schiederwerk has grown from a small workshop into a healthy medium-sized business.
Any questions?
We are always here for you.
Our colleagues will be happy to help you with any questions you may have about your individual power supply. Contact us now!