For us, quality is more than strict compliance with specifications and processes.
Quality is an integral part of our corporate philosophy and the basis for our success. And has been ever since our company was founded in 1919. Today we are ISO 9001 and ISO 14001 certified. In addition, we've had a Quality Management System (QMS) in place since 1997.
Quality is more than strict adherence to specifications and processes for us:
For us, quality comes first and foremost from the high standards of each individual employee for the outstanding execution of their work.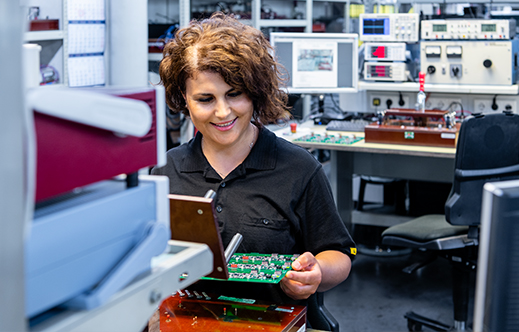 Quality management. When quality becomes predictable
We constantly review and adjust our processes and work steps. This enables us to achieve a product quality that far exceeds the expectations of our customers. The predictability of quality plays an important role. We are constantly changing and continue to develop our quality management. We streamline processes where needed and use a variety of tools to predict and positively influence the quality of our products. Customer Specific Requirements (CSR) also flow into our quality management.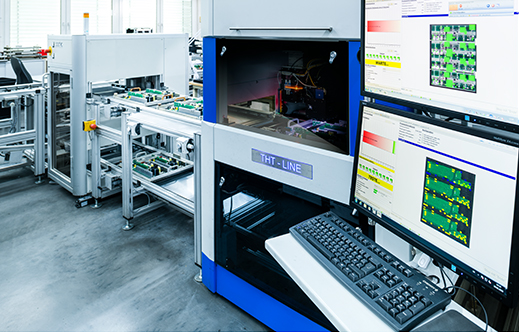 Quality inspection. When machines have the better eye
Before a finished product leaves our company, we test several times to see whether it works perfectly and whether all parameters are adhered to correctly. We carry out incoming goods inspections of the materials used, use state-of-the-art AOI systems and various performance tests under end-use conditions. Burn-in tests to anticipate component-specific aging processes and 100% end-of-line (EOL) testing are also used. And we do this for every single product we make. This extensive testing depth along the entire production chain guarantees the high quality and reliability of our power supplies.
Quality assurance. When one product is 100% like the other
The end products of our customers often have long product life cycles. Accordingly, sustainable and lasting quality assurance is an important element. Thanks to our in-house high level of added value, we ensure that the sub-products required for the end product have a high quality. In addition, after every relevant process step, for example after the SMD placement, the THT process, final assembly, and so on, we check every single one of our products.
The company's own test equipment and fixture construction enables us to meet a wide range of test requirements. This enables us to produce and test all products with consistent quality.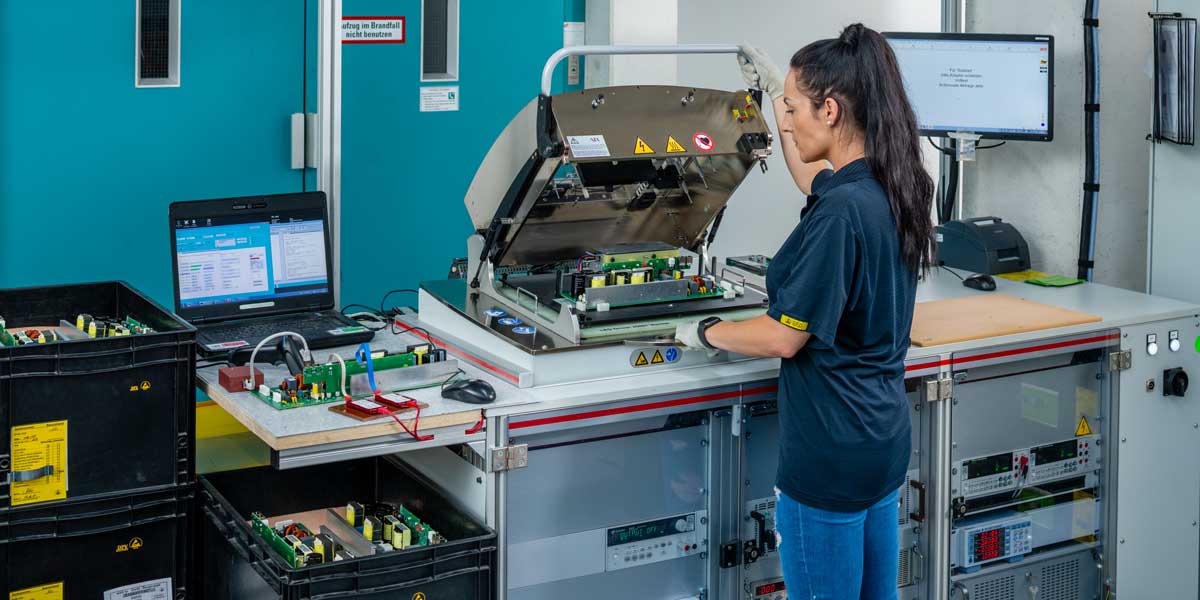 Our employees. When people enjoy what they do
At Schiederwerk we have an active error avoidance culture. Our goal is to spot errors and avoid them before they happen. This is possible if all employees have the same high standards of performing their own tasks and want to constantly improve.
We promote the long-term motivation and development of our employees. This is done through regular training, internal improvement programs, and open and transparent communication, both horizontally and vertically. This creates a common attitude towards the quality of our products. And that permanently ensures the high level of customer satisfaction.
Customer satisfaction. The perfect indicator of quality
For us, focusing on our customers and their satisfaction is an important indicator of our quality.
We regularly hold review meetings with our customers. These meetings allow us to understand how satisfied they are with the collaboration and with our products. We understand that these meetings are about more than just asking standardized questions. For us, this kind of direct exchange offers the opportunity to take a critical look back on the past together and to develop improvements for future cooperation.
Want to work on a project with us?
Together we develop your individual power supply according to your specifications. Contact us – or directly fill out our data sheet with your specifications.
Any questions?
Stefanie Hess is always here for you.
Our colleague Stefanie Hess is happy to help you with any questions you may have about your custom power supplies. Contact her now!