We develop individual power supplies for lighting sports events and large areas.
Up until the middle of the twentieth century, sporting events took place almost exclusively in daylight. Although attempts were made to illuminate stadiums with arc lamps or petrol-powered blowtorch lamps even after sunset, they failed. A particular challenge was the extremely large surfaces that needed to be illuminated. In the early 1950s, thanks to new developments in large-area lighting, the first sporting events were held under floodlights. A lot has happened since then in the lighting of stadiums and large areas – not least because of the triumph of LED technology.
Transformation in large-area lighting Arrival of LED technology
The underlying technology of sports venue lighting by means of floodlights has developed rapidly. For many decades, systems based on gas discharge and metal halide lamps were standard, with which, for example, a soccer field was illuminated from four sides. In recent years, these systems have increasingly been replaced by innovative LED systems.
The reasons for LED floodlight systems include:
More uniform light distribution and less of a dazzling effect on players and spectators
Reduced electricity consumption of up to 50%
Very long service life and therefore low maintenance costs
Reduction of light emissions in the vicinity of the plants
No flickering effects, such as during HD broadcasts and slow motion shots
Easy to implement dynamic lighting effects by e.g. RGB control
Adjustable light color and intensity during operation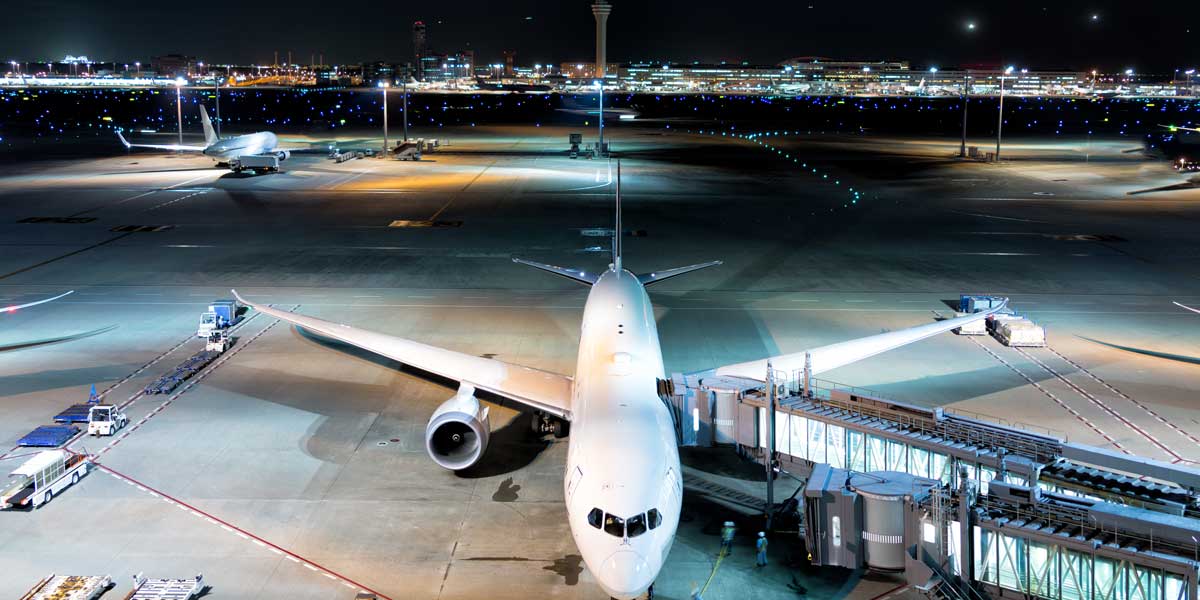 Individual LED drivers. Endless possibilities
Our LED drivers bathe innumerable stadiums, halls, and surfaces in the right light all over the world. This is made possible by our practical expertise in the development and production of LED drivers as well as our many years of experience in the power supply of gas discharge lamps. Thanks to this knowledge, we are optimally positioned for all future challenges in sports venue lighting and large-area lighting.
This is what sets our individually developed and produced LED drivers apart:
Operation in the low-loss high-voltage range
Custom input and output parameters in the high-power range
Customized designs for optimal integration into the lighting system
Absolute reliability and long service life
Innovative cooling concepts
Versatile, digitally controllable features
Communication with interfaces such as DMX or DALI or customer-specific solutions
Overvoltage protection up to e.g. 10 kV/5 kA
Protection against dirt and ambient humidity by sealing the printed circuit board surfaces up to the casting of the complete assembly
Electronic ballasts and ignitors. Experience since 1992
The technological change towards LED technology is in full swing when it comes to large-area lighting. Nevertheless, gas discharge and metal halide lamps continue to see usage. We have been developing and producing electronic ballasts and ignitors for corresponding lighting systems since 1992. Sports venue lighting and large-area lighting systems were an important intended purpose from the very beginning.
We therefore have many years of experience in development and production in this area. Special technical requirements or adverse environmental conditions in use are no problem for us. Whether it's performance data far away from "standard values" or uncommon environmental conditions – we have the right power supply for every application scenario.
Want to work on a project with us?
Together we develop your individual power supply according to your specifications. Contact us – or directly fill out our data sheet with your specifications.
Any questions?
Stefanie Hess is always here for you.
Our colleague Stefanie Hess is happy to help you with any questions you may have about your custom power supplies. Contact her now!